In this digital era every year millions of mobile users are growing worldwide. According to one survey of YNAPS TEAM ", every 10 minutes in India people are checking their phones. Where only smartphone users are spending 85% of their time on mobile app screens.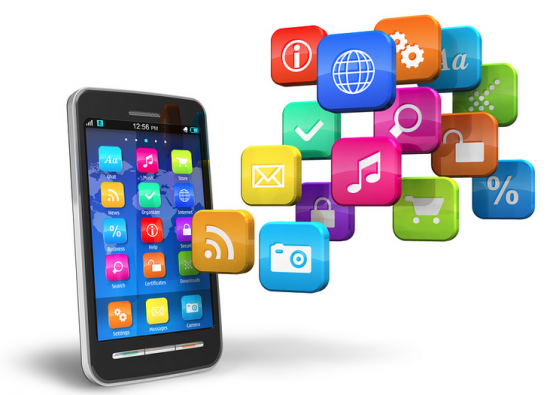 The revenue model in 2020-2021 from mobile apps is around $700 billion.
Mobile Apps are becoming an essential part of our life. Even to build a business now, you just need a business mobile app so that your consumers can easily connect to your products or services. Mobile apps can grow your business 5times more than websites.
Mobile applications can build your brand and help to sell products or services. So if you are finding your best mobile app development company in Delhi NCR? You can count Ynaps as your tech partners to fulfill your vision. 
Ynaps is a leading mobile app development company in Delhi NCR. Being a top mobile app development company in Delhi NCR Ynaps has experienced APP developers to make Hybrid APPs for all types of business. They have made APPs for clients around the World and created more than 6K APPs.Some of them are downloaded and used by more than 10K users.
Why Choose Ynaps for Mobile App Development Near Me?
50+ Mobile app developers team
UI/UX visual designers

 

Testing for quality assurance

 

One Admin for APP and Web
1-year warranty
APP management from Web Admin
 Ynaps offers all the one-stop solutions in the mobile app development world. Either it's about iOS Development mobile app or Android APP Development.
YNAPS is an umbrella corporation for more than 10 different Small / Mid Startups. 
IOS App Development in Delhi NCR: If you are looking for an iOS App Development Company in Delhi NCR? Ynaps provide an authentic and dedicated experience for your company.
Ynaps always understands the market trends to create innovative mobile apps. They hired skilled experts to help you build mobile apps for various iOS devices – iPhone, iPad, macOS, Apple Watch, and Apple TV.
Android APP development in Delhi NCR: Ynaps designs a great UI android app for your business that is always under your budget Ynaps developed mobile apps won't be limited to your phones because our apps will be compatible with Tablets, Wearables, and Android TV. 
 

Android App Development Services By Ynaps :

 
Project Discussion And Quotation.
Quote Agreement, Setting Up Milestones And Token.
Delivery, Testing, Feedback, And After-Sale Support.
So the time has come for you to develop the best mobile app for your business that gives you the best experience of great technology, design, and innovation. Ynaps' job is to support you and your business by simplifying your mobile experience.
The technology used by Ynaps to develop Android & iOS applications : 
Native Android App
Native iOS App
Hybrid Android App
Hybrid iOS App
Web Android App
Web iOS App
React Android App
React iOS App
Flutter Android App
Flutter iOS App
Android App Design
iOS App Design
How to Develop a Mobile App?
Click on this link to Develop an android or iOs Mobile App. In 30 mins, the Ynaps team will reach out.